We Stop the Flow of
African-Americans to Prison
Our vision is to participate in creating a more sane, humane and safe world where color and class discrimination cease to contaminate justice and its resources and punishment as the answer to criminal activity is replaced by atonement, reconciliation, restorative justice and secured mental health treatment.
As a Christian organization that serves people of all faiths or no faith at all our mission is to Stop the Flow of African-Americans to Prison through the one-on-one therapeutic friendships and support groups of the Red Sea Crossings Mentoring program.
About founder
Rev. Dr. Madeline McClenney-Sadler was recognized by the Center for American Progress as "1 in 15 Faith Leaders to Watch in 2015." Read more
24hr Reentry Mentoring
This self-help program specializes in providing you with a culturally
competent mentor who will be available to you 24 hours a day.
Read more
STATS
Since 2008, 90% of our mentees have remained out of jail or prison.
GET HELP
We are here for you as you prepare to go back into the community. If you are already out and seeking support call us.
Learn more about what we offer.
100+
Houses of Worship Served
If we don't advocate for returning citizens on the ground and on the hill, systemic reform
will take over 80 years at this rate and our families can't wait that long.
Dr. Madeline, President/Founder

Exodus Foundation is in my opinion a "immense" opportunity to start from nothing and rebuild your foundation. That will change your destination on your journey in life and lead you to fulfill your destiny along the way.

Exodus mentors helped me to make and achieve goals. By setting the bar, reaching it and surpassing it I will soon have the American Dream. Without the help of my Exodus Mentors I would be lost and searching for a purpose.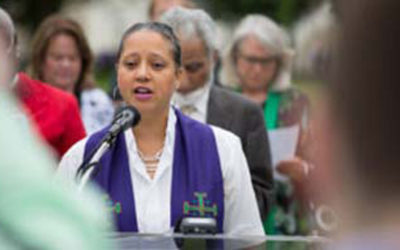 With 2.3 million members of our society currently in jail or in prison, a crisis unprecedented in the history of the civilized world is unfolding, and few people in power are paying attention. But as the end of President Obama's term in office approaches, the...
read more